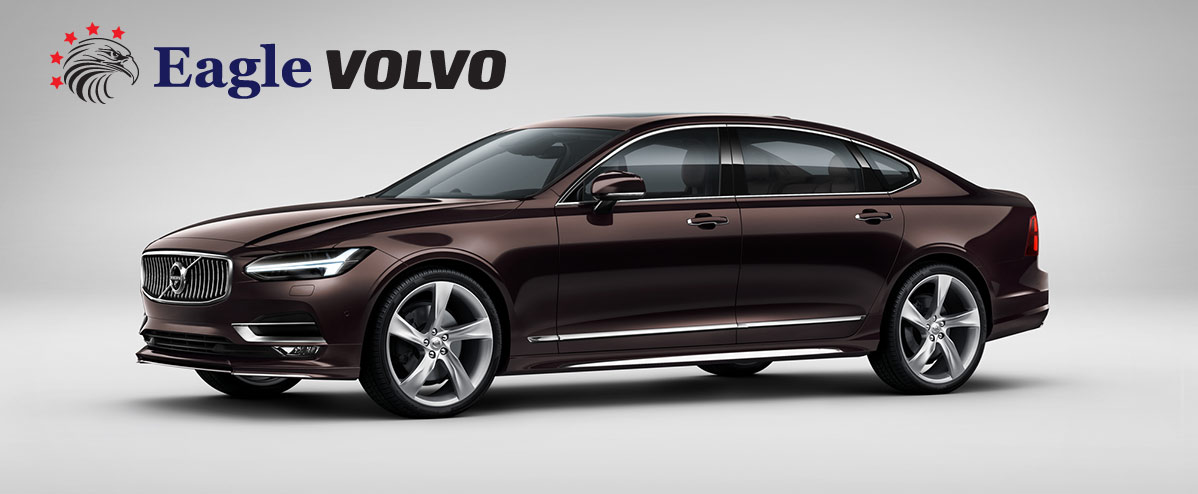 THE NEW 2018 VOLVO S90: LONG ISLAND'S IDEA OF LUXURY
What's your idea of luxury?
It's different from everyone else's. It's the freedom of expression. It's the tranquility of the open road. It's the beauty of imagination. It's breakthrough innovation. It's meticulous craftsmanship. It's pure luxury. In every amazing detail. The Volvo S90.
When you try something no one's done before, you create something no one's seen before. Introducing the new Volvo S90, a seamless blend of innovative technology and sophisticated design. It was designed with a single aim in mind: to create a car that would redefine the idea of luxury. Its Scandinavian aesthetic extends from its artful exterior to its minimalistic interior. Equipped with Pilot Assist standard and an intuitive HMI center console, all the features of the new Volvo S90 add up to freedom. The freedom to take the open road is what Volvo lovers, from Southampton, consider luxury.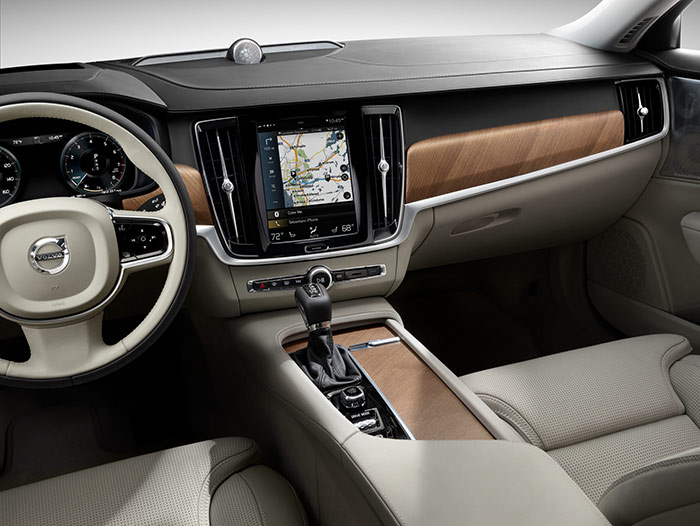 Every element of the new Volvo S90 was carefully considered, from the natural wood detailing to the supple Nappa leather. Inside, it all comes together with advanced, yet intuitive technology, the result of thoughtful Scandinavian design. The new Volvo S90's beauty extends outward through a sophisticated silhouette and subtle detailing. An exquisite car-and a sanctuary.
BUT, LET'S NOT COMPLICATE THINGS
The new Volvo S90's center console: where form meets function. The touchscreen's simplified interface is the mark of streamlined Scandinavian design. Elegant and intuitive, it puts Apple CarPlay, voice control, entertainment and additional information at your fingertips in a way that naturally works for you. Simple.
Safety and driver assistance technology
Volvo's leadership in the field of automotive safety is 
confirmed in the S90. Volvo's City Safety Technology, standard on all Volvo models, combines automatic breaking functionality and collision avoidance systems to cover a range of potential accident scenarios and help keep you safe. City Safety's functionality is further extended in the S90 with Large Animal Detection, designed to help avoid or mitigate collisions with large animals such as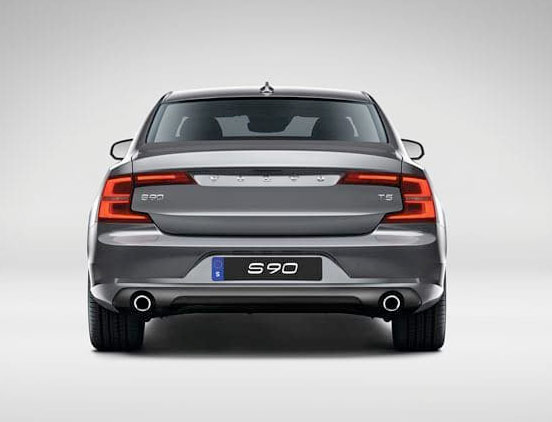 moose. An auto-steer functionality which helps to keep you on the road, called Run Off Road Mitigation, has also been added.
Stop into Eagle Volvo to test drive a new 2018 Volvo S90 sedan from our lot.