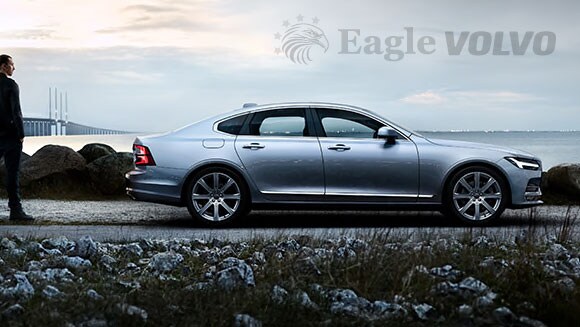 Sir Roger Moore's 1800 S showcased at Techno-Classica classic car show.
The 1967 Volvo 1800 S once owned by Sir Roger Moore and featured in television's 'The Saint' will be on show at the Volvo Cars Heritage stand at Techno-Classica Essen, Germany, March 21-25.

Fans of Sir Roger Moore, across Long Island, from Northampton to Northville, from Westhampton to Bridgehampton recognize the stylish and sporty Volvo that made episodes of The Saint so exciting.
Sir Roger's car was built at the Volvo Torslanda plant in Sweden, in November 1966. The 1800 S in Pearl White is equipped with Mini-Lite wheels with the rare original 'truncated' spoke design, Hella fog lamps and a Volvo wooden steering wheel. Inside, the car still has details from the filming of 'The Saint,' such as a thermometer on the dashboard and a separate interior fan, used to cool the actors during filming.
At Techno-Classica, Sir Roger's 1800 S will park alongside another Volvo 1800, an immaculate 1967 model belonging to Håkan Samuelsson, president and CEO of Volvo Cars. Samuelsson's classic is painted in the unusual Light Green color and is arguably one of the finest 1800s in Europe.
'The Saint' with Roger Moore was my favorite TV-show in the sixties and since then I always wanted a P1800," said Samuelsson. "It is the most legendary Volvo model of all time and a great example of Scandinavian design."
In 'The Saint' TV show, the car sported the famous 'ST 1' plates and made its debut in the episode, 'A Double in Diamonds,' filmed in February 1967. It was then lead character Simon Templar's transport until the series ended in 1969. Moore later sold the car to actor Martin Benson, who played Mr Solo in the James Bond film 'Goldfinger' (1964). Several owners followed and in the early-2000s the car was carefully restored to near-original condition.
"Volvo Cars proudly purchased this car a few years ago and we are very excited to be able to show it at Techno-Classica. It is a unique car with a remarkable history," said Per-Åke Fröberg, head of Volvo Cars Heritage. Volvo Cars will also show: a one-off 1968 1800 ES prototype built by Italian coachbuilder Pietro Frua; an unrestored 1973 1800 ES in Orange, never driven on the road; an extremely rare 1966 1800 Volvoville convertible, of which only 30 were built; and an early 1961 P1800 barn-find.
The future will also be on show in the form of the new XC40, Volvo's historic first entry in the small premium SUV segment. The XC40 launched in September 2017 and is proving popular among car buyers, with global XC40 orders already exceeding 20,000 units.
The full line of Volvo cars and SUVs are available for purchase or lease at Eagle Volvo in Riverhead, NY. Schedule a test drive now. Call 888-477-7114