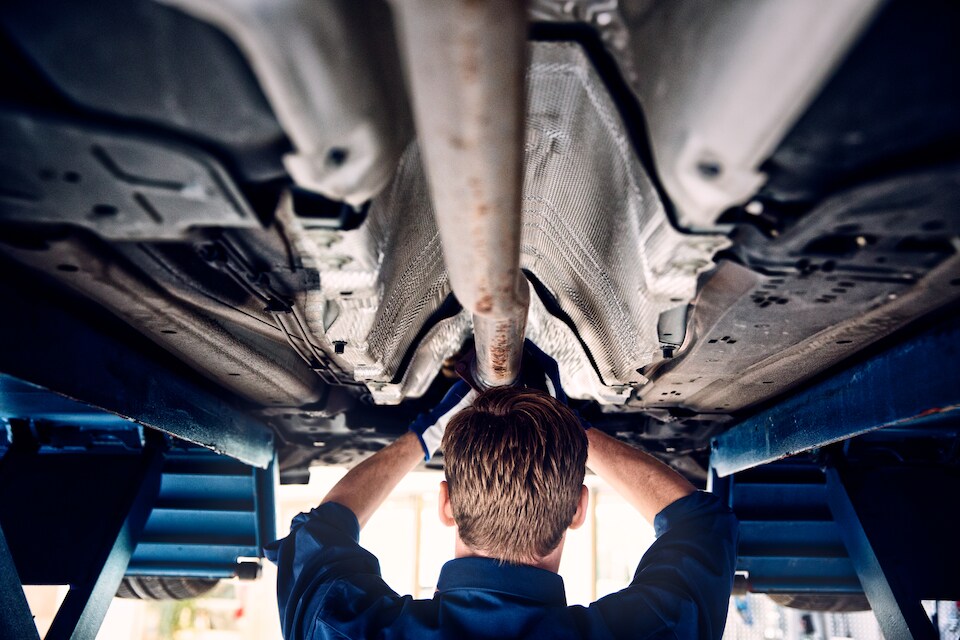 Throughout the Long Island area, winter is almost among us. And while we bundle up in our winter clothes and prepare ourselves for the chilly weather, you may not consider that your car needs preparation as well.
Routine servicing is important for the health of your vehicle, and during the winter, those freezing temperatures can cause your car to work double time. Does your Volvo need to get winterized? Here are some of the services to keep in mind when bringing your vehicle into our Service Center for a detailed service. Don't hesitate to ask any questions you have about servicing your car this winter if you run into some along the way.
Services to Consider this Winter for Your Volvo Near Long Island
Tires: When it comes to tires, there are a few different services that can be optimal for the winter, as well as buying new winter tires. Why are winter tires a great purchase for this upcoming winter near Ridge? With their construction, they provide the flexibility needed to withstand the steep dip in temperatures. And, with the profound grooves and tread patterns, you will be able to get a clean grip during the inclement conditions that may come with the winter season. In regard to services, our team can examine the pressure of the tires, as well as perform a tire rotation.
Fluids: From an oil change to checking the transmission fluid and brake fluid, we can inspect all of the necessary fluids in your vehicle to ensure that they are properly prepared for the challenging winter temperatures. Because cold weather can make your car work harder, you want to be sure that all of the fluids get topped off and have the appropriate levels so that your vehicle runs perfectly throughout the icy winter.
Lights: When it is winter around the Manorville area, snow may not be that far behind. Visibility is critical while navigating throughout the difficult driving conditions. We can do a thorough check of your vehicle's headlights and taillights to ensure that their brightness is ideal and not dull. And, we can see how your car's windshield wiper blades are working. You may need to get new ones and replace them with winter blades to help reduce the chances of ice building up on them.
Battery: Do you want to avoid that clicking sound with a result of no revving of the engine? It may take more for the battery to operate during the cold weather near Southampton, so getting assurance of the charge that your vehicle's battery has is vital. We can take a look at the battery and test it to see if it holds an optimal charge. If not, you may want to consider getting a new battery installed before winter gets into full swing.
Climate System: Just as you want to ensure that your air conditioning is working during the summer, making sure that your car's heat is working correctly is essential for the winter. We can explore the climate system in your vehicle, and if something needs to get replaced, we have genuine Volvo parts to get you back on the road shortly.
Can I Schedule My Car's Service Appointment Online?
Yes, you can! At our Service Center in Riverhead, NY, you can log in conveniently online whether you are a repeat customer or new one at Eagle Volvo. You also have the possibility of scheduling an appointment that fits your schedule, or if you are looking for something as soon as possible, we can find you an appointment in no time.
To inquire about winter service for your Volvo, call our facilities today or stop by!